Placencia Village, Belize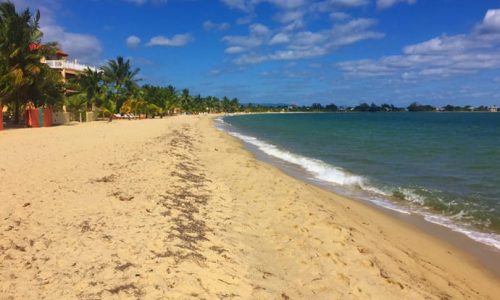 Placencia is a gorgeous peninsula located in southern Belize with 16 miles of sandy beaches. The Caribbean Sea and Belize Barrier Reef is to the east and the Placencia lagoon lies to the west overlooking the Maya Mountains on the mainland.
Placencia is essentially divided into two parts: south of the airstrip and north of the airstrip. The entire peninsula can be easily navigated on a golf cart or beach cruiser bike. The busy part of Placencia lies in the south where visitors can find a greater concentration of coffee shops, restaurants, internet cafes, the harbor, guest houses, taxi and bus station and banks.
Hotels, resorts and other accommodations
The Placencia Peninsula offers a wide variety of lodging options for example rooms with shared baths, cabanas on the beach with a kitchenette, air-conditioned apartments, beach houses, hotels and luxury villas.
Swimming pools are not common on the Peninsula – luxury hotels and resorts that do have pools include Naia Resort and Spa,  Laru Beya Resort, Turtle Inn, Itz'ana Resort, Mariposa Beach Resort, Umaya Resort, Chabil Mar Villas & Miramar Apartments 
Accommodations on a budget- yet located on the beach include Trade Winds, Sea Spray Hotel, Lydia's Guesthouse, Sailfish Resort and Ranguana Lodge.
Where to eat in Placencia
Placencia is well known for its white sandy beaches, fun nightlife and delicious food!
Must try food spots in Placencia: 
DeTatch is a popular thatched-roof, beachfront place specializes in tasty chicken and seafood dishes in a range of styles: the Caribbean, Belizean and North American. Food is always fresh and the service is snappy.
Rumfish is a pub-style wine bar done Central American style. Head up to the balcony of the beautiful old wooden building and sample starters such as ceviche or the specialty such as Yucatán chicken or Caribbean fish stew.
Omar's Creole Grub serves some of the freshest seafood in town including: crab, lobster, shrimp or conch prepared either traditional Creole, Caribbean curry or coconut curry.
Maya Beach Bistro- enjoy excellent French influenced Caribbean cuisine in an out door dining space with beautiful ocean view. 
La Dolce Vita– Here is your chance to be transported back to Italy with the menu that is filled with authentic Italian flavor and a nice selection of wine.
You should definitely include some of these places on your list of things to do in Placencia. The nightlife is pretty mellow, with Barefoot Bar being a place where some gather to play a game of horse shoes.  Jaguar Bowling Lanes and other places, one can certainly find and enjoy the nightlife the Placencia Peninsula have to offer.
Belize has three commercial banks- Atlantic Bank, Belize Bank and Heritage Bank. In Placencia, only Atlantic Bank has a branch office equipped with a 24hr ATM machine. Belize Bank  has an ATM machine in Seine Bight village at Public's Supermarket and in Placencia village at MnM Hardware. Majority of the hotels, restaurants and bars accept credit and debit cards.
Attractions in Placencia, Belize
Placencia offers a great variety of activities that combines the best of its highland and its coast. For adventures in the sea, you can explore the Reef by snorkeling, swimming or diving with Rays, Nurse Sharks, Whale Sharks, turtles and beautiful fishes.
For inland adventures, the Cockscomb Basin Wildlife Sanctuary is home to five species of wildcats. The reserve contains spectacular waterfalls, nature trails for bird watching and camping grounds. 
Laughing Bird Caye snorkeling
Laughing Bird Caye National Park located 11 miles offshore from Placencia Village with its pristine white sandy beach leading off into turquoise waters, perfect for snorkeling. Here you'll snorkel around corals teeming with tropical fishes of different sizes and colors. Look out for lobsters, conch, coral, shrimps, the occasional ray or turtle.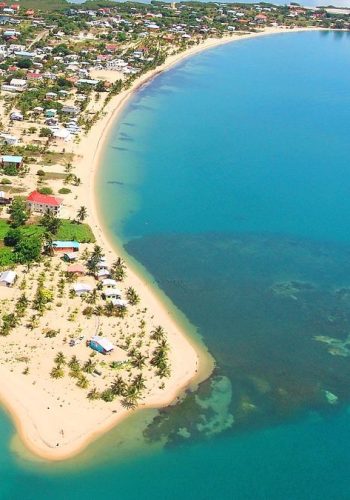 Getting to Placencia,Belize
Placencia Belize is sometimes referred to as "the only Island you can actually drive to". It is located in the Stann Creek District in South Eastern Belize. Placencia is approximately 160 miles from Belize City and 33 miles south of Dangriga (the capital of Stann Creek District).
When traveling by car, you exit the airport onto the Northern Highway, Belize City will be to your right. You could go there and get on the Western Highway for the trip to Belmopan, where you turn south to Placencia. However, the easiest way is by a plane which takes approximately 30 minutes.
You can book local flights from anywhere in Belize City to Placencia. A shuttle service is superb if you would like to travel to Placencia and see the sites. You can choose a private or shared shuttle, depending on your budget. When traveling on the bus, one can get a cheap shuttle transfer to the City, and catch a bus going to southern Belize.
Stann Creek is one of Belize's six districts located in the south-east along the coast. With the population of approximately 34,000 residents, it is home to a wide variety of cultures including Creole, Garifuna, Mestizo, and Maya.
Because of its lush green jungle, crystal clear rivers, cascading waterfalls and rolling mountain ranges, the Stann Creek District have drawn thousands to explore and experience its many jewels. Many travelers visit Southern Belize especially for it's laid back, slow-paced lifestyle.
The town is known as "Dangriga". This small but unique town along the ocean is known for fishing, drumming and harvesting citrus and bananas. As a matter of fact, the Stann Creek district is home to the largest citrus manufacturing and banana plantations in Belize. "Marie Sharps", a Hot Sauce Company, is also one of our leading products. All items are sold throughout Belize and even exported to other countries.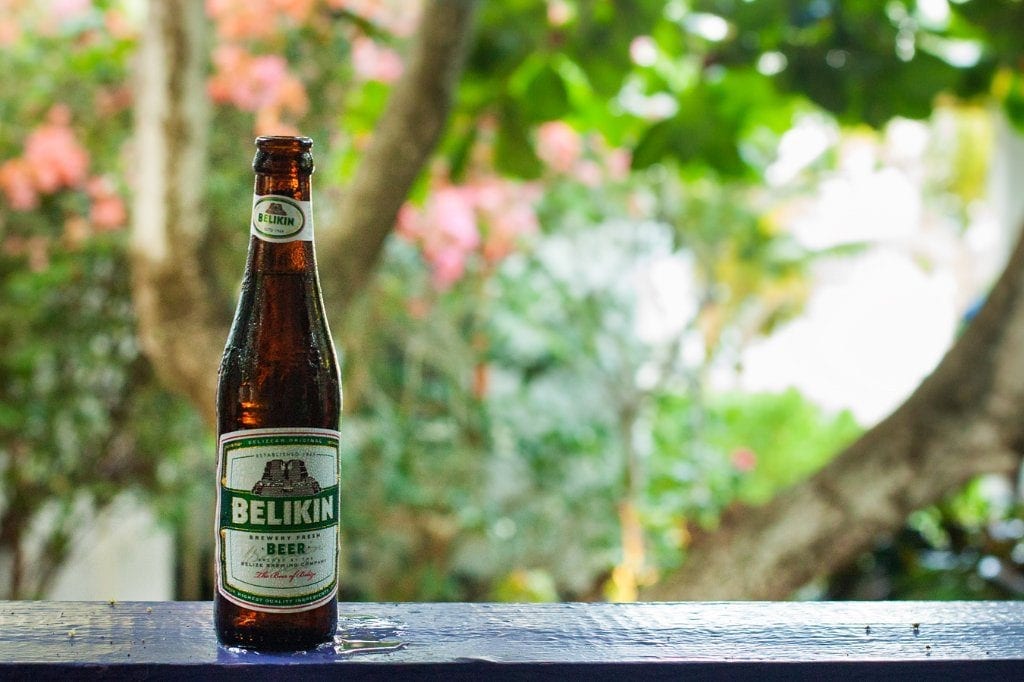 The small villages in Stann Creek flourish with quaint roadside veggie/fruit stands, small shops, and local fast food restaurants. There are a few Resorts and Inns, truck stops and local bars along the highway. Many people enjoy driving down the Southern highway especially for these interesting treats, the fresh atmosphere, and the amazing views. 
The most spectacular view is the Thousand Foot Waterfalls which is visible from the roadside. Travelers stop by to take photos, and some even join a tour to hike up to the falls. When traveling even further south, one can hike up to the Victoria Peak, the second highest point in the country at 1,120 meters (3,670 feet) above sea level.