Laughing Bird & Lark Caye snorkeling
Want to get a bang for your buck? Then book our snorkeling excursion to Laughing Bird Caye and Lark Caye as these two islands gives you the opportunity to see more marine life and tropical corals.
Our first stop is at Laughing Bird Caye National Park located 11 miles offshore from Placencia Village with its pristine white sandy beach leading off into turquoise waters, perfect for snorkeling. Here you'll snorkel around corals teeming with tropical fishes of different sizes and colors. Look out for lobsters, conch, coral, shrimps, the occasional ray or turtle, you just never know!
On our way back, we will stop at a group of islands near the peninsula called the Lark Cayes.This area is great to see some more huge coral head patches. Lark Cayes is a great option for Cruise passengers or anyone looking for a half-day trip.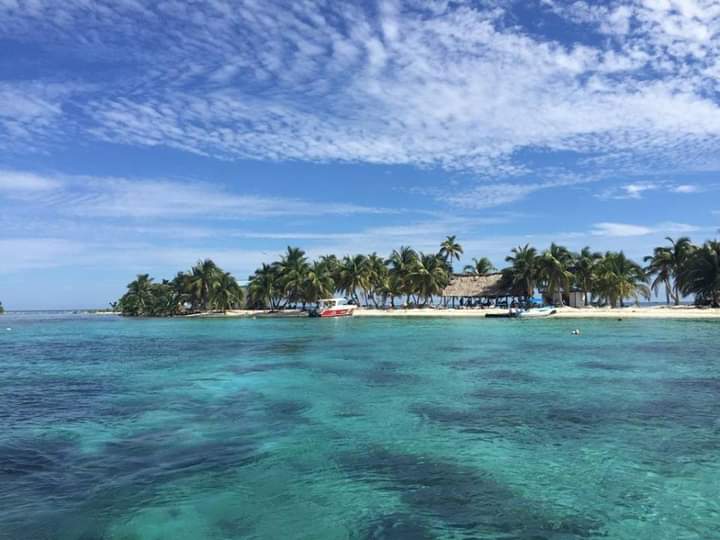 Includes: Guide, gears, island/park fees, lunch, bottled water, refreshment
Departs: 9am    Returns: 3pm
Travel time: 45 minutes boat ride to Laughing Bird Caye National Park
What to bring: Sunscreen, towels, Underwater Camera (GoPro).
About Laughing Bird Caye National Park
Laughing Bird Caye National Park is a beautiful World Heritage Site. The Park island is just one of many situated on the western side of Victoria Channel, in the Stann Creek District of Belize. The exact location of the island is 16°27′ North latitude and 88°12′ West longitude.
This long narrow isle stands on an elongated ridge of reef known as a faro. A faro is an angular atoll on a continental shelf, also known as a shelf atoll. Like an atoll, a faro is steep sided and encloses a central lagoon. The Laughing Bird Faro is separated from the mainland, the barrier reef and other cayes by deep channels on all sides.
Once on the island, there will be a briefing about the area and the park system, including the do's and don'ts. Before getting into the water, your guides will assist with putting on and fitting your equipment. There will also be practice time for beginners. You'll spend the next hour to hour and a half enjoying the underwater scenery of this protected marine area and World Heritage site, live corals, great fish life, and many different types of undersea creatures and critters..
Laughing Bird Caye vs Silk Caye; There is a lot more marine life to see during your snorkeling tour at Laughing Bird Caye. If a close encounter is what you are looking for then the Silk Caye is the place you want to snorkel. It offers a 90% chance of swimming with sea turtles, rays, and at times a Nurse shark or two.
Fun Facts About Laughing Bird Caye
Laughing Bird Caye has a landmass of 1.4 acres.

The island and the Marine habitat covers about 10,000 acres.

The area was established as a National Park in 1991.

The island and area name was derived from the Laughing gulls that once lived on the island.