Seafood Hunting Catch & Cook Spearfishing
Live Like a modern fisherman for the day and go spearfishing in Belize!
This is your unique opportunity to live the life of a local fisherman for a few hours as we snorkel and hunt lobsters or spearfishing for fish. If you find a conch, pick it up; makes a tasty ceviche.
Spearfishing in Belize is done mainly on the patch reefs near the Cayes. We will snorkel in shallow waters looking for our prey. In some cases we may encounter a lionfish, give it a shot and do your part in protecting our reefs. We will also be hunting for various, large fishes. If we go deep enough we may be able to catch a crab or two. The equipment we will be using is mask, fins and snorkel along with pole spear or hook-stick. This is free-dive spearfishing in Belize, so some kind of experience is needed.
Spearfishing is legal in Belize, when you are free-diving or as we put in Seafood hunting. The Law and regulations for spearfishing in Belize with scuba equipment, is limited only to hunting of lionfish.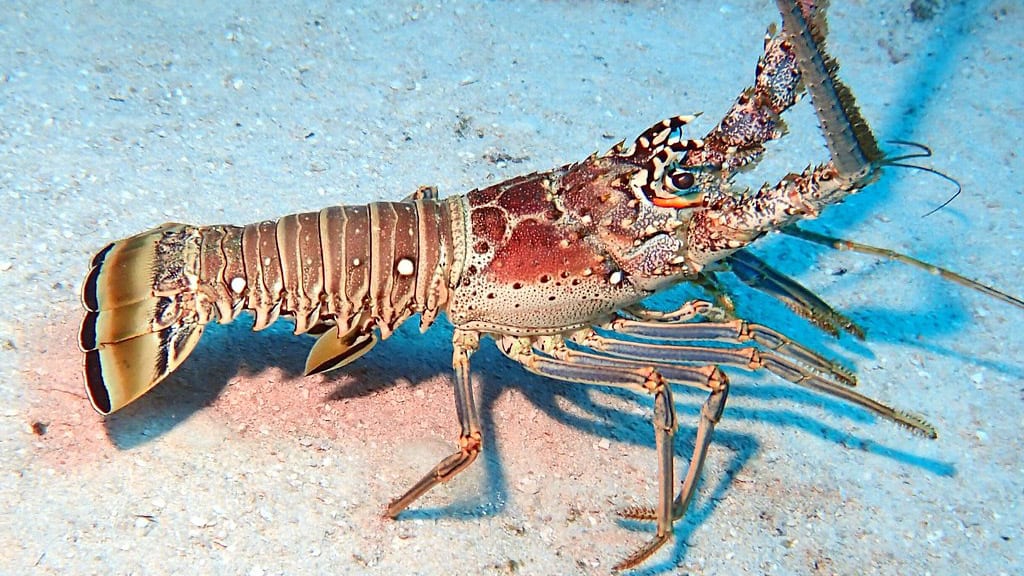 Includes: guide, gears, island/park fees, lunch, bottled water, refreshment
Departs:  9am Return: 3pm
Travel time: 1-hour boat ride to the park.
Let's Go Hunting!
The closed season for lobster is from March 1st to June 30th. This period gives the species a chance to breed and reproduce. Blue Turtle Adventures , do not hunt or trap lobster during this time.
Conch Season
Conch season is closed on July 1st and reopens October 1st.