Monkey River & Manatee watching tour
The Monkey River tour is one of Belize's first river tours. The tour is a combination of a short boat ride, a cruise up the river spotting wildlife in the surrounding rainforest, a jungle hike and some manatee watching.
After departing Placencia, you will soon arrive at a small village near the mouth of the Monkey River, where you will begin a leisurely cruise upstream. You can expect to see a variety of wildlife, including crocodiles sunning on the riverbanks, turtles, iguanas and the Howler monkeys that you will hear from a distance. You will also get to see many species of tropical birds such as herons, egrets and keel-billed Toucans, the national bird of Belize. This tour is perfect for birdwatchers.
From start to finish you can expect to see a variety of flora and fauna all from the seat of your boat and the lenses of your cameras!
Let us arrange this tour or any other to fit your itinerary!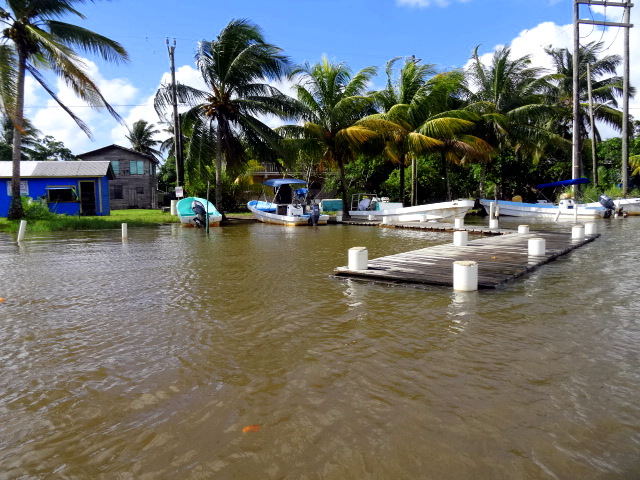 Includes: Transfer to Monkey River, guide, gears, lunch, bottled water
Departure Time: 8 a.m
What to bring: Sunscreen, insect repellent and binoculars if possible (towel optional), pocket money.
What to wear: Sun-glasses, hiking shoes, long pants, long or short sleeve shirt
High possibility of seeing:  dolphins, manatee, tarantula, Howler Monkeys, iguanas, turtles and many species of birds
Jungle Hike, Wildlife Sightseeing with Manatee Spotting
There are many species of birds, bats, sunbathing iguanas, turtles and sometimes even crocodiles. Eventually, you will stop at a nature trail chosen by your tour guide. He will then lead you along the tropical rainforest trail pointing out other items of interest while looking for the elusive Howler Monkey. These guys are small but loud. They can be heard from miles away, and you'll most likely get to meet a few. If the river level is suitable, you will be able to take a swim and eventually cruise back to the village for some local Belizean lunch.
After lunch, indulge in chatting with friendly villagers and learn about their culture. On the way back, look out for the shy West Indian Manatees. These guys are very shy, but they'll often pop up to look around.
From there, it's back to Placencia to relax for the rest of the day. This tour has been listed in many travel guide books and is one of the Belize adventures your wont find on Ambergris Caye.
Facts about Monkey River village
About 40 minutes south of Placencia Peninsula, in Stann Creek District and north of Punta Gorda Town is Monkey River Village in the Toledo District.  Its a Small village at the mouth of Monkey River on the coastline, the northernmost village in that district. This place was once a thriving town, where the banana trade was centered and is now home to a small amount of Creole Belizeans. The tour departs from Placencia with an experience guide from the village.
Monkey River was once a town dependent on the logging and banana industry. When these two industry decline, the towns populations also decline. Late, the town was downgraded to a village with people to remain in the area.
Its important to know that this tiny village was almost wiped of the Map of Belize. Hurricane Iris, a category 4 storm, eye (center) passed just a couple miles north of Monkey River Village.Visiting this village know you will see a trust testament of how Nature and Man can weather a thrive after a major storm.